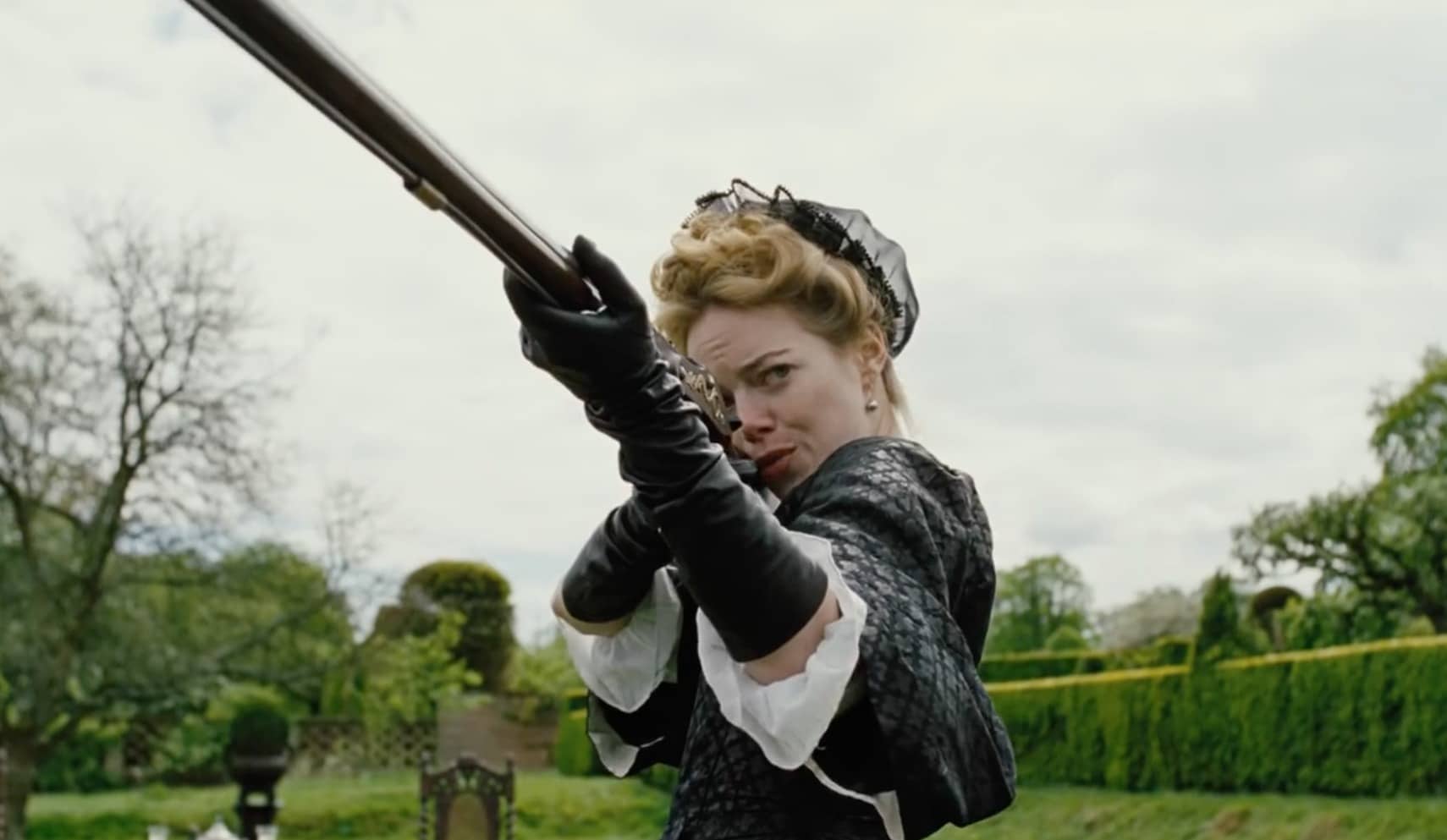 Director Yorgos Lanthimos has made some of the strangest yet most absorbing films of the past few years. On paper, "The Lobster" might've sounded like something Max Bialystock and Leo Bloom would've green lit in "The Producers," but it ended up being a creative and oddly deep study about human nature. In "The Favourite," Lanthimos delivers another darkly humorous triumph elevated by the year's finest acting trio. At first glance, one might assume this a straight-forward period piece. If you're at all familiar with the historical figures at the center of this story, though, you know that it's going to be anything but conventional and that Lanthimos may be the only director twisted enough to bring such a tale to the screen.
Olivia Colman has already portrayed Carol Thatcher and Queen Elizabeth, so it was only a matter of time until she played Anne, Queen of Great Britain. In the midst of England's war with France, Anne relies on her closest advisor Sarah Churchill, Duchess of Marlborough, played by Rachel Weisz. Behind closed doors, however, Anne and Sarah are actually much more than friends. Although Sarah has Anne under her thumb, she often butts head with the pompous Earl of Oxford and Earl Mortimer (Nicholas Hoult). An even greater rival enters the equation when Sarah welcomes her cousin Abigail Hill to work at the manor.
Among the film's trinity of talented actresses, my personal favorite performance comes from Emma Stone as the calculating Abigail. She goes through the most interesting transformation throughout the film, arriving at the castle after losing everything and reduced to performing menial labor. Slowly but surely, Abigail begins to worm her way into Anne's inner circle through wits, charms, and sexuality. Stone brings her signature charisma to the role while the screenplay by Deborah Davis and Tony McNamara gives her the layers of a Shakespearian villain. Of course, it's not like any of the other characters are especially sympathetic.
Sarah is every bit as conniving as her cousin and will take extreme measures to secure her status, something she makes abundantly clear while shooting birds. Anne, meanwhile, can come off as a spoiled brat, but she's far from naïve. She's well aware that Sarah and Abigail are competing for her affection, egging them on every step of the way. When you think about it, Anne is both the most childish and the most manipulative of the three, making us wonder who's controlling who. In the hands of a lesser filmmaker, this approach to the characters could come off as too over-the-top. Lanthimos is tailor-made for this kind of material, however, balancing absurdity, black comedy, and history. Granted, it's hard to say how much of the film is actually historically accurate, but it always makes for wickedly entertaining storytelling.
Visually, "The Favourite" is Lanthimos' most ambitious work. Between this film and "Mary Poppins Returns," the great Sandy Powell could be looking at a double Oscar nomination for Best Costume Design. The Hatfield House in the Great Park served as a shooting location for the film. To the untrained eye, the setting is a picturesque palace that everyone wants to be invited to. As we spend more time there, though, it starts to feel more like a prison that we can't escape from. This is only emphasized through the cinematography, which makes the audience feel like fish in a bowl swimming around in circles. Yet, even at its most uncomfortable, you won't be able to leave, which is a perfect metaphor for both Abigail and Sarah's relationship with Anne.
Grade: 4.5 out of 5 Stars