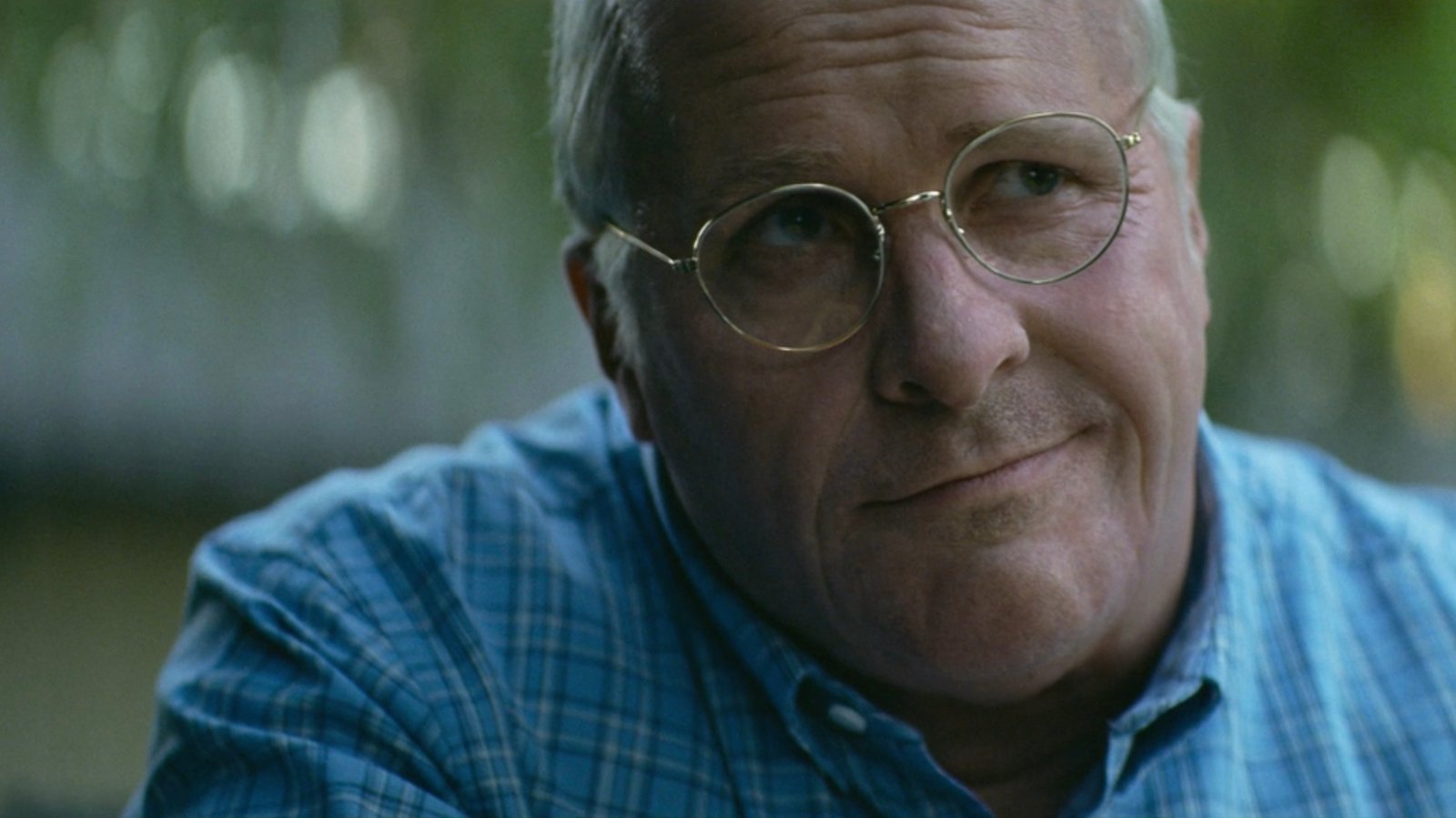 Given today's political climate, you can see why some people long for the days when Dick Cheney had the country in the palm of his hand. When the credits roll on "Vice," though, the audience is left seriously contemplating which poison they'd rather gulp down. That's not to say Adam McKay's film is "liberal propaganda" or "fake news." The film's depiction of Cheney – while far from positive – feels surprisingly human and at times even identifiable. You might not agree with Cheney's politics. You might flat-out despise him as both a politician and a person. Walking out of the film, however, we are given better insight into how Cheney developed into a modern Shakespearean villain. As he did with "The Big Short," McKay accomplishes this with a sharp wit, biting commentary, and an all-star ensemble.
From "The Machinist," to "The Fighter," to "American Hustle," few contemporary actors have transformed themselves more times than Christian Bale. He goes through his most radical makeover yet in "Vice," portraying Dick Cheney from his early political days as an underling of Donald Rumsfeld (Steve Carell) to the height of his power as Vice President of the United States. This could've backfired in so many way, but Bale looks the part with a significant weight gain coupled with spot-on makeup. Physical appearance aside, what's even more remarkable is how Bale escapes into the role, capturing Cheney from various perspectives.
While the film doesn't shy away from Cheney's most controversial moments in office, it also presents him as a dedicated family man. He shares an especially strong rapport with his wife Lynne, played by Amy Adams in a resilient performance that channels Lady MacBeth. Cheney's even depicted as a loving father when his youngest daughter (Alison Pill) comes out of the closet, immediately accepting her despite his ultra conservative beliefs. Had his political career ended with George H. W. Bush's administration, his legacy would likely be viewed in a very different light. As we all know, though, the world's perception of Cheney would be forever changed when he signed on to be George W. Bush's Veep.
Sam Rockwell's depiction of Bush falls somewhere in between Josh Brolin's performance in "W." and Will Ferrell's impression on "Saturday Night Live." Bush takes a backseat to #2 in this film, which is fitting since Cheney was always the one running the show. From the beginning, Cheney can see that Bush's presidential campaign is more about earning his father's respect. Bush's lack of experience makes it easier for Cheney to take advantage of his position, particularly after the World Trade Center falls. As he climbs up the political ladder, Cheney slowly becomes more and more heartless, both literally and figurative. Bale is so slick and persuasive in the role, however, that you can understand why many people supported Cheney, who truly felt that what was best for his own ego was also best for the country he served.
The cast is rounded out with wonderful work from Tyler Perry as Colin Powell, LisaGay Hamilton as Condoleezza Rice, and Jesse Plemons as a mysterious narrator, all of whom resist the temptation to plunge their performances in satire. That being said, "Vice" is also a wickedly funny picture with an equilibrium of brutal honesty and ingenious fourth wall breaks. Although it juggles multiple different tones, everything about "Vice" feels perfectly balanced, standing out as the most well-edited film of the year. It's not often that a movie manages to be both a ton of fun and a harrowing portrait of the world we live in, but "Vice" gets people fired up in all the best ways.
Grade: 4.5 out of 5 Stars