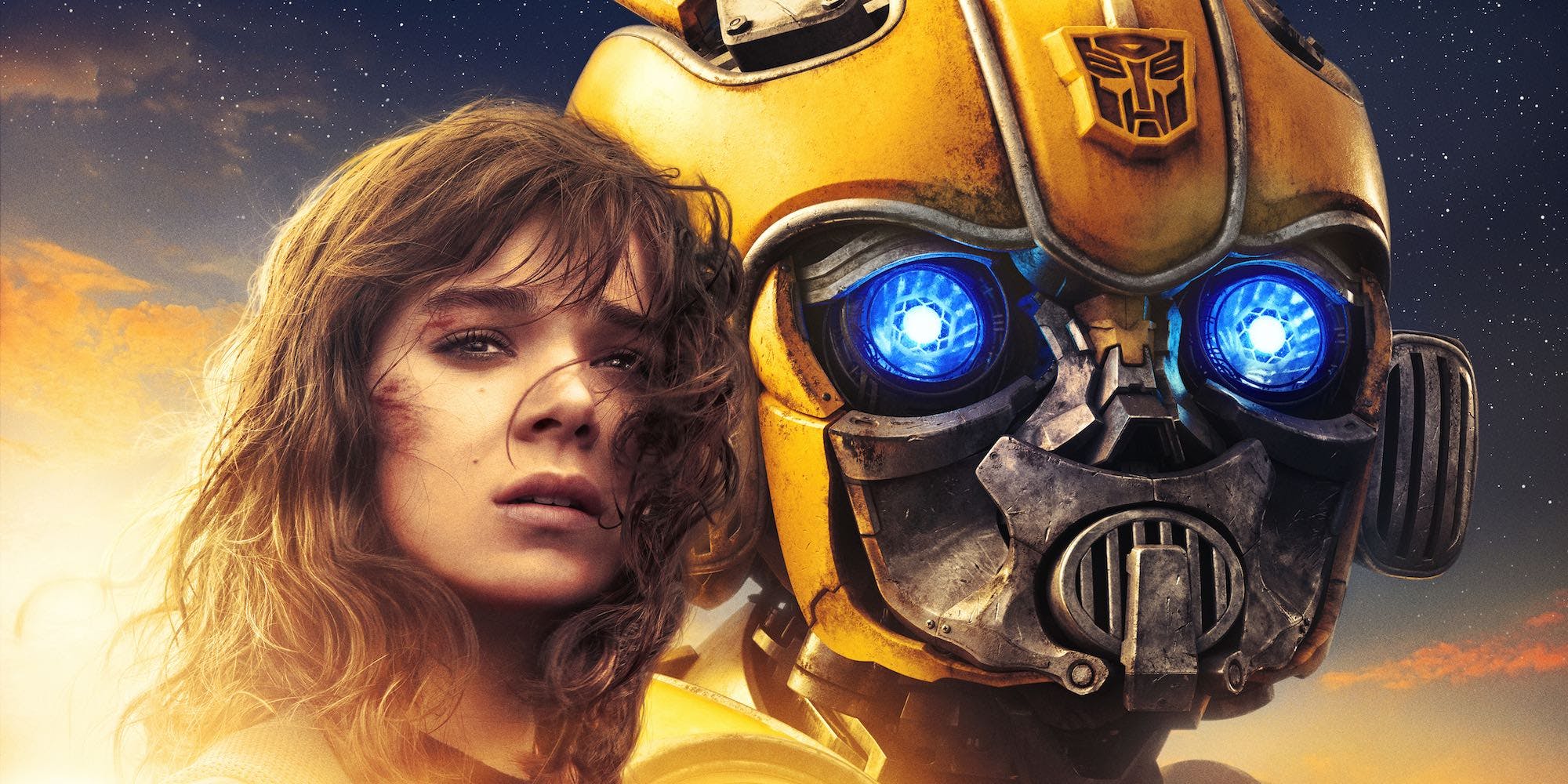 2007's "Transformers" might not have been a masterpiece, but it was a visually engaging and self-aware blockbuster, as well as the most ambitious giant robot movie ever made at the time. Director Michael Bay just kept giving audiences the same exact thing over and over again through the next four sequels, however. With each passing film, the characters grew more obnoxious, the stories became more convoluted, the explosions got more redundant, and the runtimes dragged on longer, but of course that didn't stop audiences from throwing their hard-earned money away. After "Transformers: The Last Knight" failed to make a billion dollars, though, the studio seemed to finally get the message: give us something different already!
After almost a decade, this franchise finally delivers something new with "Bumblebee." Well, "new" might not be the best choice of words, as it's not without a few overly familiar moments. You can draw parallels between this film and numerous other friendly robot movies, from "The Iron Giant," to "Short Circuit," to "Big Hero 6." There's also clearly echoes of "E.T.," which isn't surprising since Steven Spielberg is an executive producer. That being said, the characters are likable, the story is easy to follow, the action is inventive, and it clocks in at just under two hours. What's more, the female characters aren't treated like sex objects and the product placement is restricted to a tiny plug for Charmin toilet paper. Above all else, it feels less like a Michael Bay movie and more like a legitimate "Transformers" movie.
While Bay remains a producer, he hands directing duties over to Travis Knight, who made the exhilarating stop-motion epic "Kubo and the Two Strings." Knight and screenwriter Christina Hodson take the franchise back to its roots and the setting back to the 1980s. In the midst of a war between the evil Decepticons and a group of freedom fighters, a yellow Autobot lands on Earth where his memory is wiped and his speaking function is impaired. Taking on the form of a Volkswagen Beetle, our titular robot is discovered by a teenage mechanic named Charlie (Hailee Steinfeld), who names him Bumblebee. As Charlie trains her new robot buddy and grows closer with a nerdy neighbor boy (Jorge Lendeborg Jr.), two Decepticons are hot on Bumblebee's trail, as is a military man named Jack Burns (John Cena).
Hiding an alien creature in a suburban household isn't anything new and the filmmakers seem aware of this, even referencing "ALF." While there are tropes we've seen before, there are several things that set "Bumblebee" apart. For starters, Steinfeld is a wonderful actress and sells every moment she's onscreen. It never feels like she's talking to a blank space where a CGI robot was inserted later. You believe that she's forming a genuine connection with Bumblebee, who gets a great deal of emotion across through his body language and wide, emotive eyes. It's a sincere relationship that's been missing from the "Transformers" movies for some time.
Cena has a lot of fun in his role as well. It would've been easy to simply portray him as another stick-in-the-mud army man architype who never gets the joke, but Cena actually steals some of the film's funniest lines. While there are moments where the character succumbs to a few frustrating clichés, he's given just enough redeeming qualities to even out. Plus, they don't turn him into a bumbling idiot either. Heck, he's the first one to realize that the Decepticons might not be entirely trustworthy, seeing how "deception" is part of their name.
The action is very much in the tradition of the classic "Transformers" animated series. The CGI characters have a cartoony charm, but they feel real, making for plenty of rock 'em sock 'em action that never gets too excessive. Unlike Bay, Knight thankfully lets the camera sit still for more than five seconds. On top of that, Knight and Hodson know how to balance action with heart. The greatest flaw with the past four "Transformers" movies if that we never cared about anyone involved or what was going on. Here, we not only grow attached to these characters, but become more invested in them than we ever thought possible. In that sense, this one is definitely more than meets the eye.
Grade: 3.5 out of 5 Stars